Overview
Ginota's APIs are developed based on HTTP method, which makes the interaction with Ginota as simple and easy as typing the URL into a web browser and navigate. You can write use any application written in other programming languages with built-in HTTP requests support to integrate with the API.
The following diagram illustrates the overall work flow of the API calls from your application/web browser to Ginota and vice versa: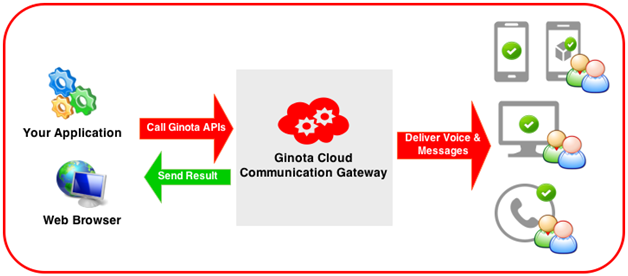 Ginota's APIs support both HTTP GET and HTTP POST requests. For security reasons, all APIs are served over HTTPS. Ginota creates an additional layer of security by assigning a unique Ginota API Key and Secret to your account and authenticates every requests sent from your application to further protect your privacy.
Before you get started, get yourself a Ginota account now, it's FREE !